At a time when the world needs it most, consumers can spend their money with purpose and make people feel good in the process.
Aiming to put an end to meaningless gifting, Feels is a platform that enables the gifting of charitable donations that recipients can direct to the charity of their choice.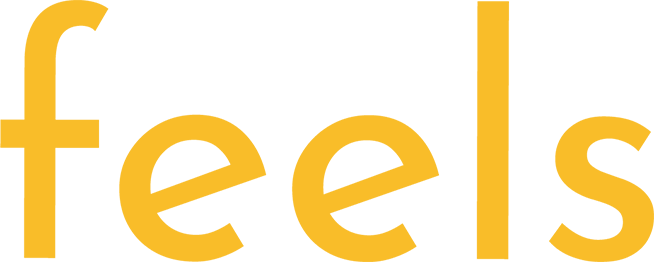 The husband-and-wife team had a clear vision, but needed help on execution.
As a full-service agency, LookFar Labs was exactly the partner they were seeking.
We were able to provide centralized management of everything from branding to app development to customer acquisition.
The Feels team wanted a product development partner who would share their vision every step of the way, and we have.
Brand Development
Product Design
App Development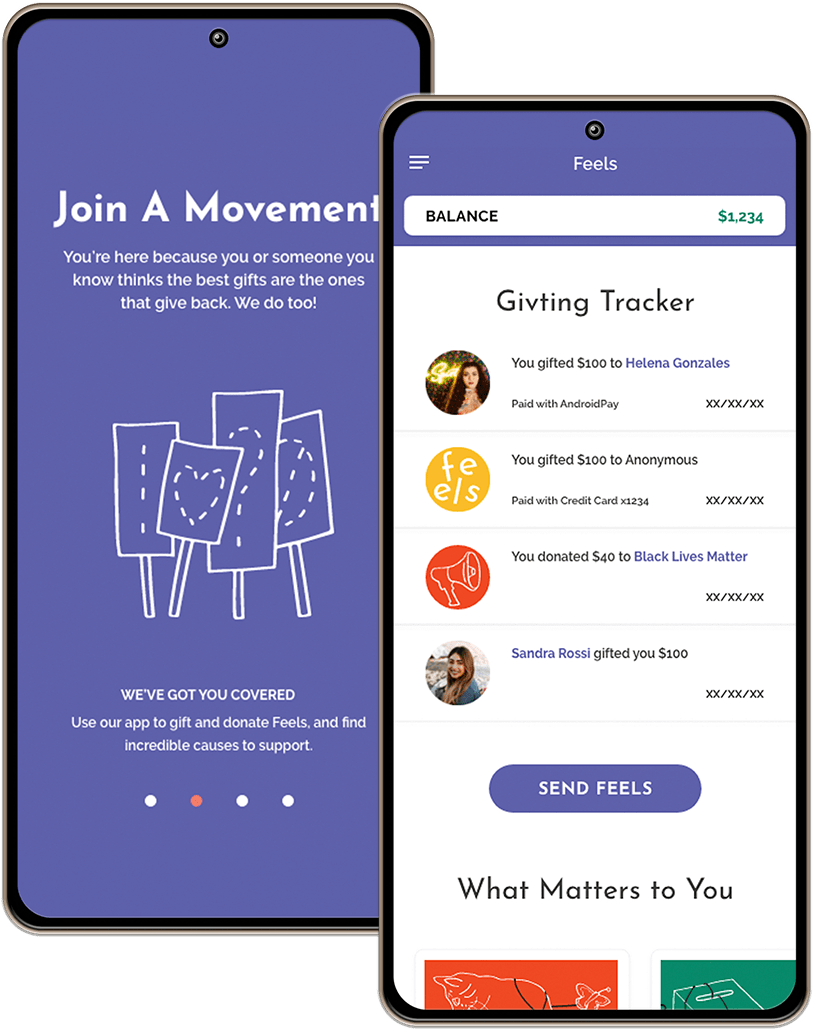 Our Strategize Phase helped them translate their idea into a mobile app.
Additionally, it helped the founders establish a budget for product development, which informed the remaining scope of the project.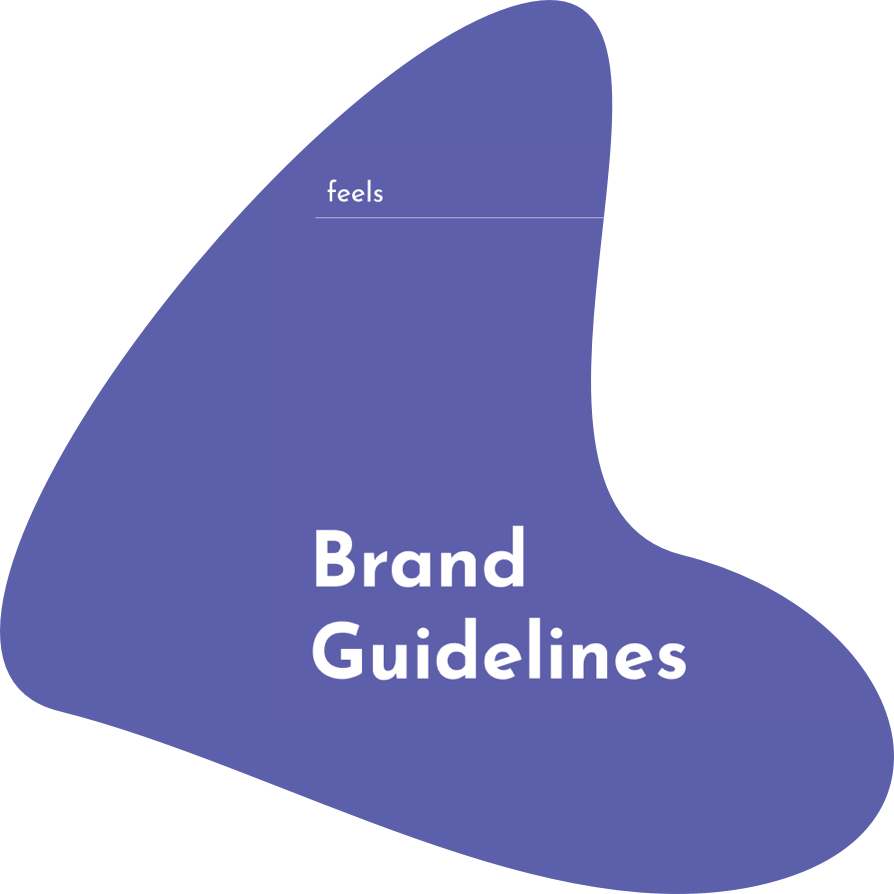 We started with brand development, creating a foundation from which to build.
Designing the brand's visual identity, and establishing their voice, look, and feel, set the tone for product design.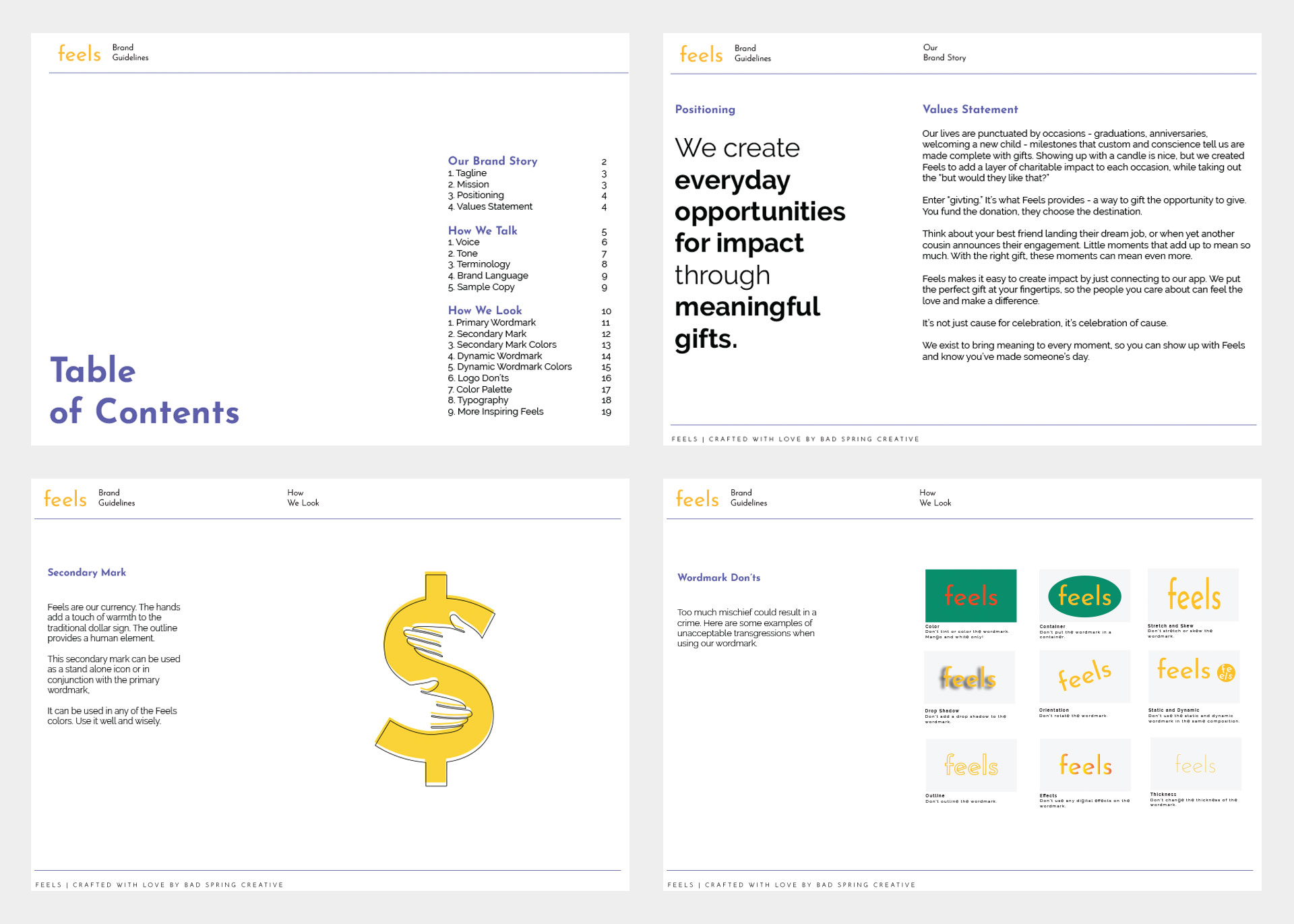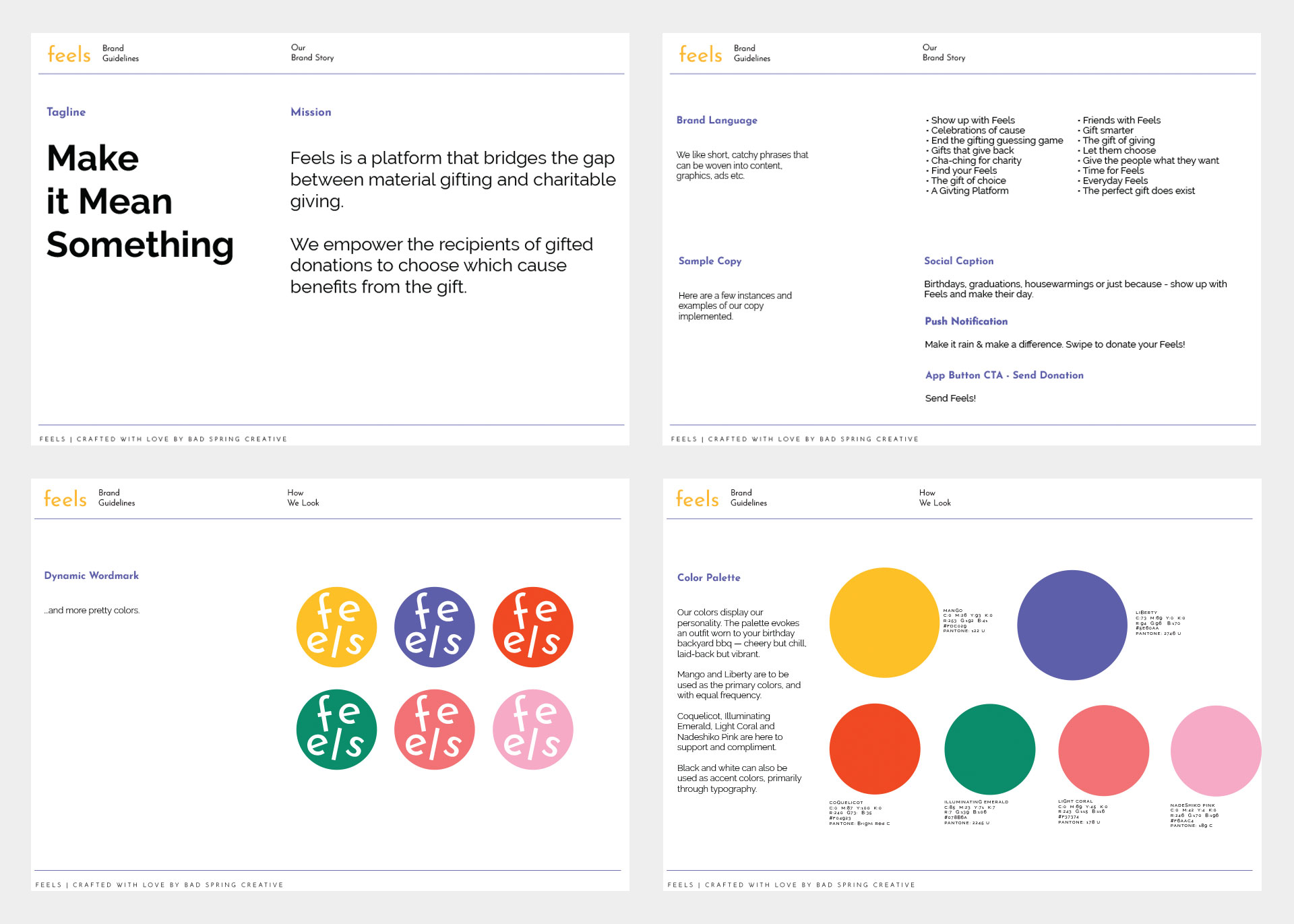 User flows enabled us to see new potential user paths to avoid drop-offs.
Our Product Strategist was instrumental in helping the founders determine which data should be presented to users on each screen.


Development is still in-progress, as the app has evolved into a robust and mature MVP.
The search functionality relies upon geospatial data and involves a custom integration of Givinga, enabling users to review 1.5 million charities by name, location, or cause and then transfer funds to them. The Feels experience is largely controlled by our QR code generator, which associates funds with a code to create a trackable Feels donation.

We are building a ReactNative frontend, an ASP.NET backend, and a Postgres database to provide Feels with a well-supported and easily scalable tech stack. AWS will be the hosting provider, as is the case with most of our products.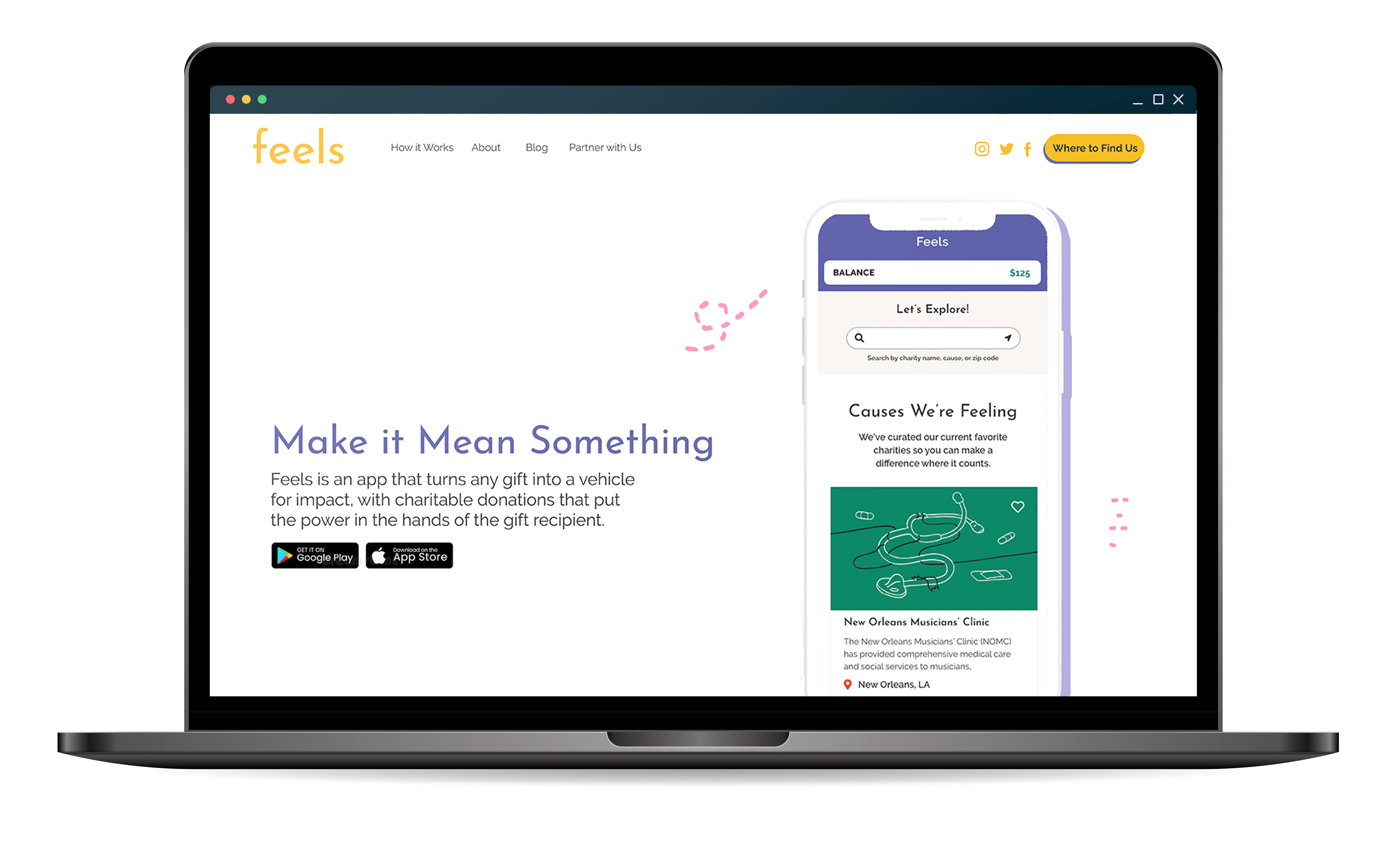 Within the first year, Feels intends to achieve 25K downloads, sell $100K of Feels-branded products, and transact $150K of charitable donations through their mobile app.