"The Product Managers at LookFar Labs have the ability to translate our business needs to a tech solution in a way that we could not do without them."
Read MoreMark TullisLCI Workers' Comp Admin

Louisiana Construction and Industry Workers' Comp (LCI) provides workers' comp coverage to 4,000 small and medium-sized businesses across Louisiana.
The group self-insurance fund has been in operation for over 30 years.
LCI needed a long-term tech partner, who could build a customized system to grow with over time.
We have worked with LCI for over ten years to develop in-house systems that run operations including claims, underwriting, policy, management, billing and more.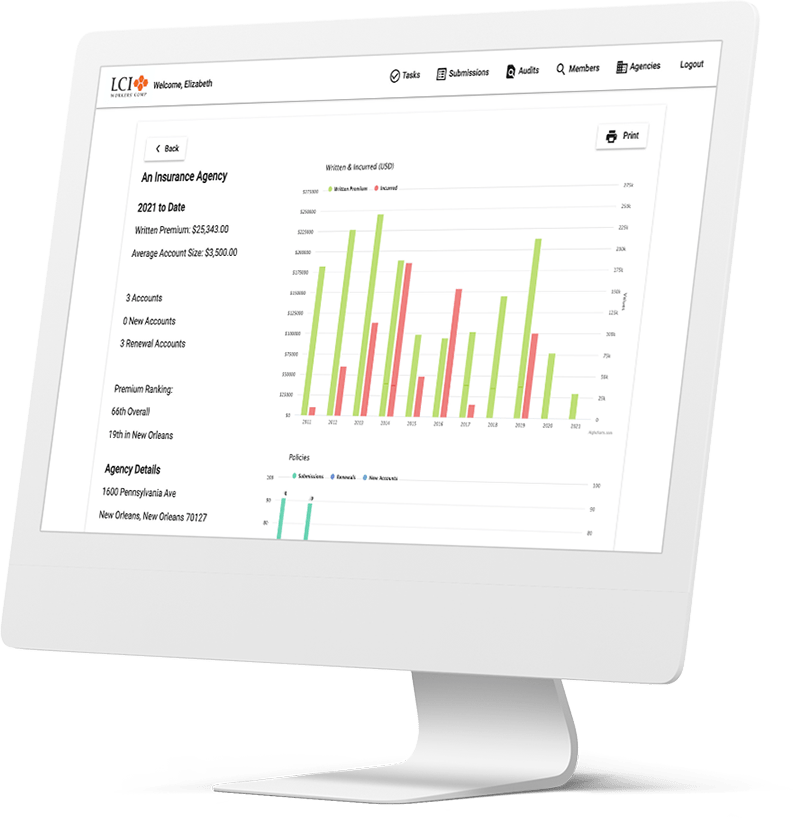 Solutions Architecture
App Development
Product Design
User Research
We built a web-based suite of integrated products that manage LCI's entire business.
Through user interviews, process analyses, and systems evaluations, we have satisfied the needs of various user types within the LCI organization, while optimizing processes and tools.
The system powerfully integrates with all vendors' custom software.
These vendors enable LCI to provide a variety of medical billing support services to their insureds in an organized and efficient manner.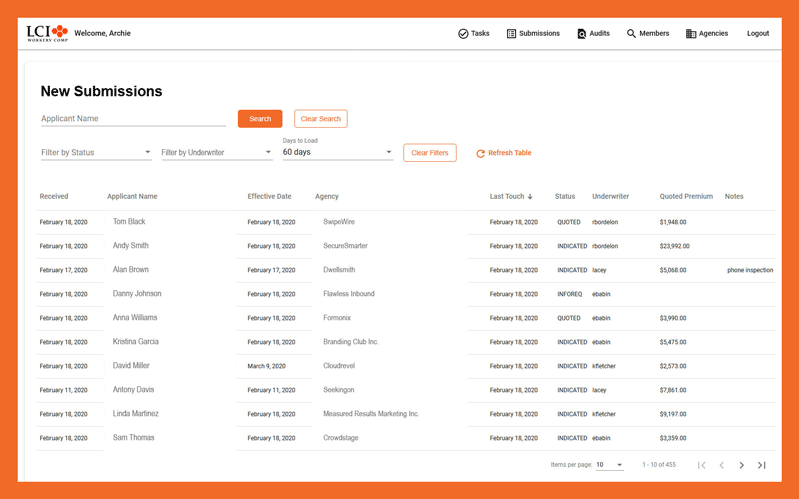 The system has specialized portals for Members, Agents, and Attorneys.
Sharing data between all of these users in a streamlined fashion has contributed greatly to LCI's growth over the past decade.
A recent product, Tasker, has become a loss control management system that integrates with LCI's custom underwriting product, FundOps.
This tightly-coupled integration facilitates the work of loss control specialists in the field.
Last but not least, we're on the cusp of launching their Members' App. It will improve their customer service by allowing their Members to view policy information, agent info., and payment schedules as well as make payments and report claims.
We expect the app to launch in January 2023.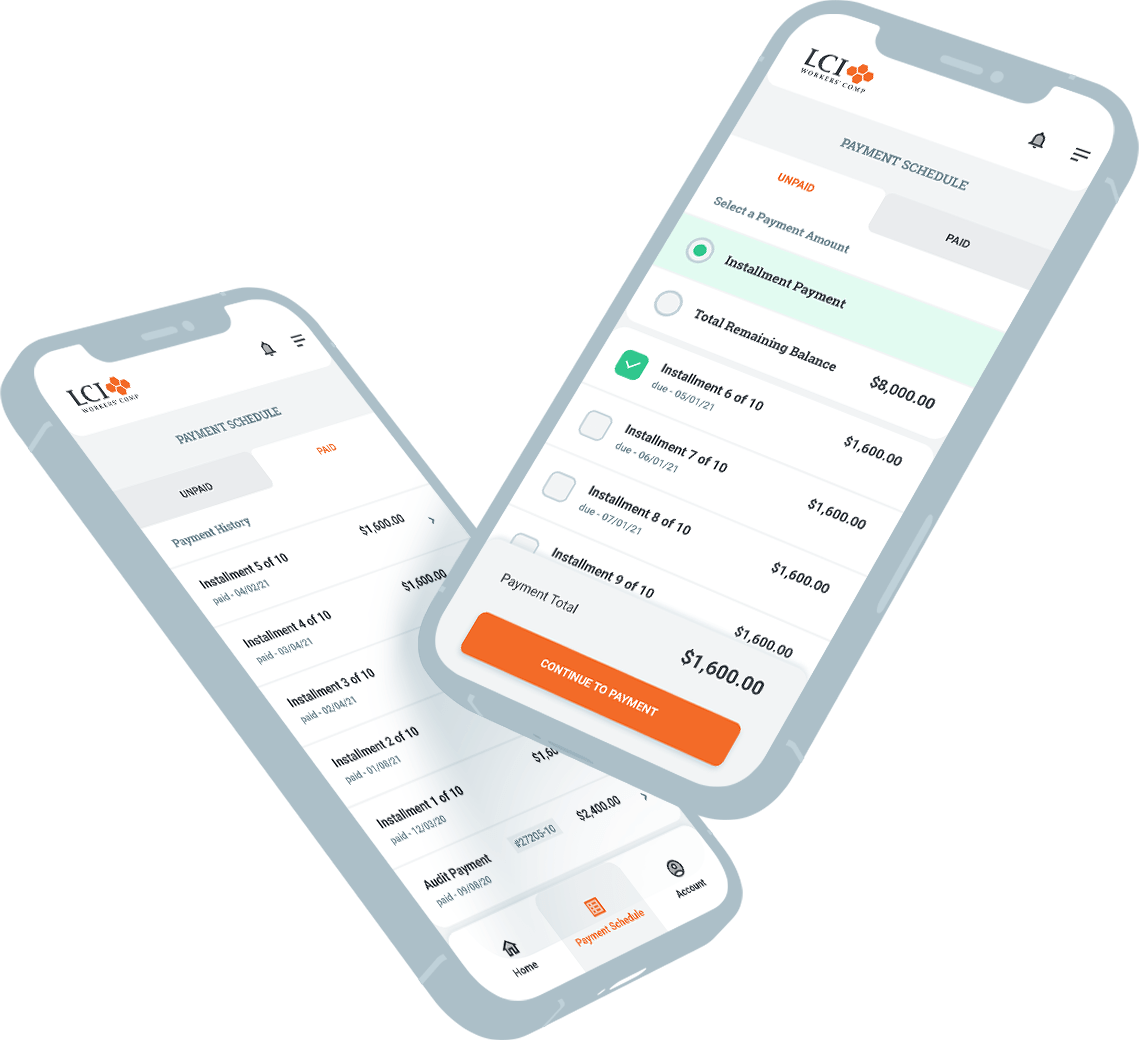 Since the beginning of our engagement, LCI has increased revenue by 100%.
Our products have modernized their operations and allowed them to focus on expanding their customer base over internal processes.