Camp Bow Wow, an Inc. 5000 company, is the largest pet care franchise in North America, providing doggy daycare and boarding services.
Founded in 2000, the company now has over 175 Camps throughout North America. In 2014, Camp Bow Wow was acquired by VCA Inc., a leading animal healthcare company, and now both entities are wholly owned subsidiaries of Mars Inc.
In 2018, LookFar Labs was approached by a multi-franchise owner of Camp Bow Wows in Louisiana and Alabama.
His facilities book between 100-200 dogs per day, and his staff was struggling to stay on top of Camper (dogs) details and events such as baths, feedings, and medication. In addition to achieving greater efficiency, he wanted to create a tracking system to have greater visibility into where each dog is at any given moment through the use of beacons attached to the dogs' collars.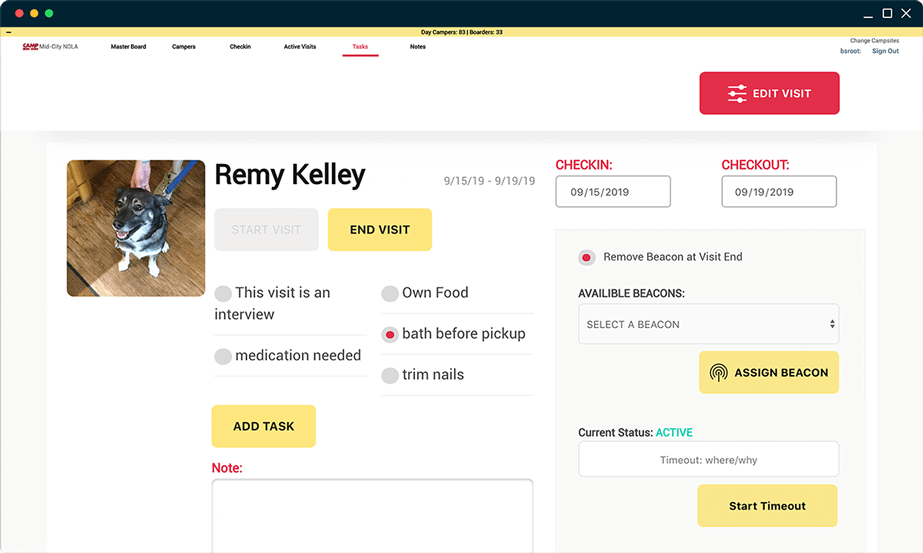 Solutions Architecture
Product Design
App Development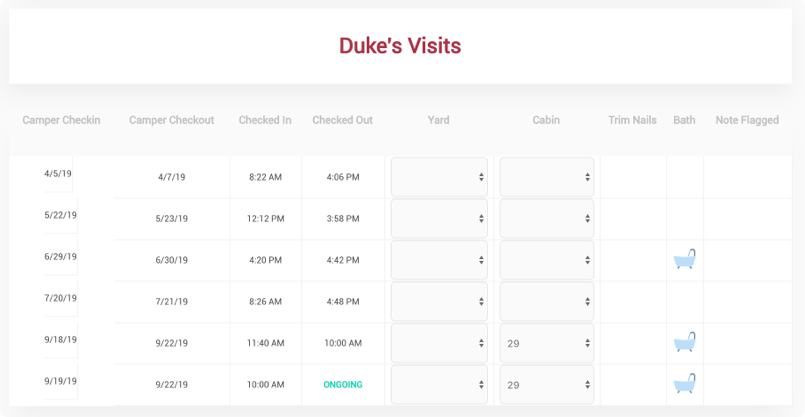 Through site visits and interviews with staff members at Camp Bow Wow Mid-City, we gained an intimate understanding of current processes and existing software solutions.
For the dog tracking functionality, we spent time researching and testing Accuware's Bluetooth Low Energy devices. Once we understood how they operated and completed our Technical Analysis of both existing systems and new technology, we began architecting a solution to seamlessly fit into Camp Bow Wow's day-to-day.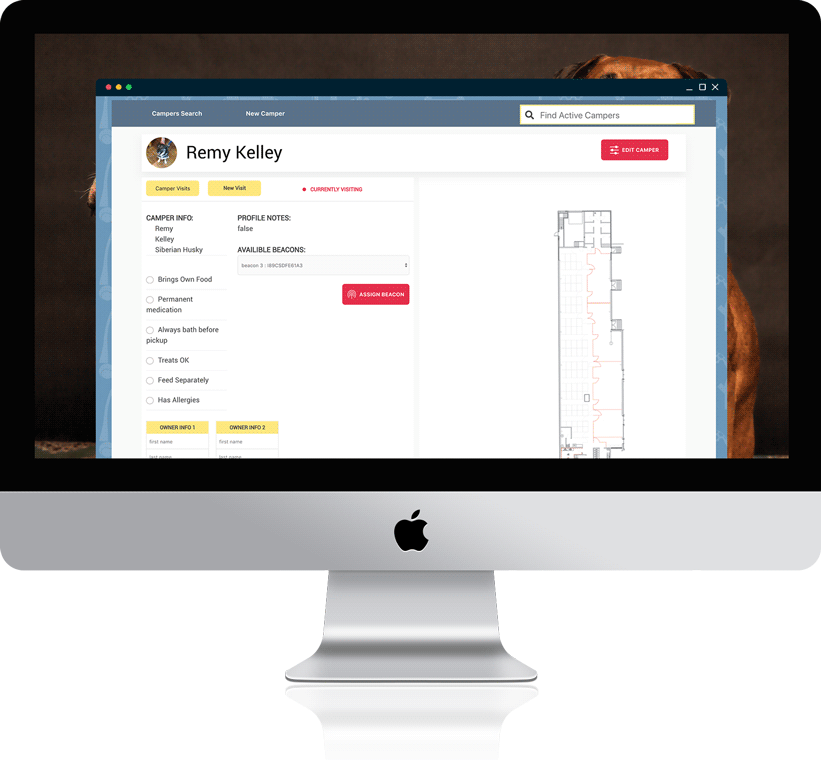 We built a web-app and corresponding API backend that pulls information from Camp Bow Wow Corporate's Reservation system.
This automatically creates grooming and other care tasks, such as medication delivery, inside the app. Utilizing Accuware's Bluetooth Low Energy devices for tracking the dogs, the system uses multilateration to pinpoint and track the movements of each dog in real-time.
We made every task achievable within less than 4 clicks, making it easy to get back to the Camp dashboard. In an effort to provide a new tool that would immediately feel familiar to Camp Counselors, our visual design was largely influenced by Corporate's reservation system and a physical white board used to manage Camper logistics.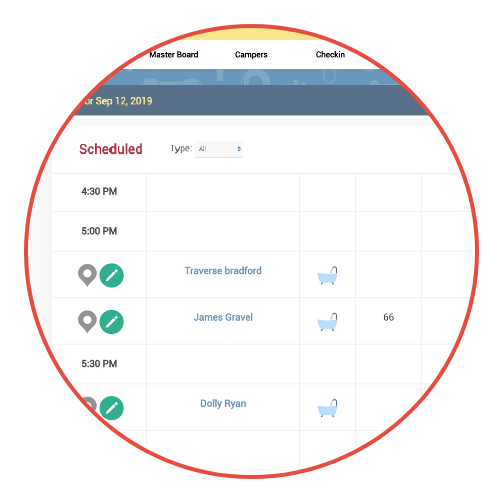 The app has streamlined Camp Bow Wow's operations, increased their bottom line, improved customer service, and provided a differentiator for them in the marketplace.
The reduction of human error has bought back time for the staff to do their jobs even better.