LookFar Labs6 July 2021
5 Reasons to Utilize a Business Automation Company
Whether you are a small company or a large corporation, business automation can improve your processes. It provides you with better organization and pushes company growth. Automation technology can reduce mistakes, decrease labor costs, and improve your internal practices. This leads to happier employees, faster turnaround, and satisfied customers. These factors work together to boost your business. Let LookFar Labs help you establish your business automation strategy. Here are a few of the ways that our business automation company can benefit your business.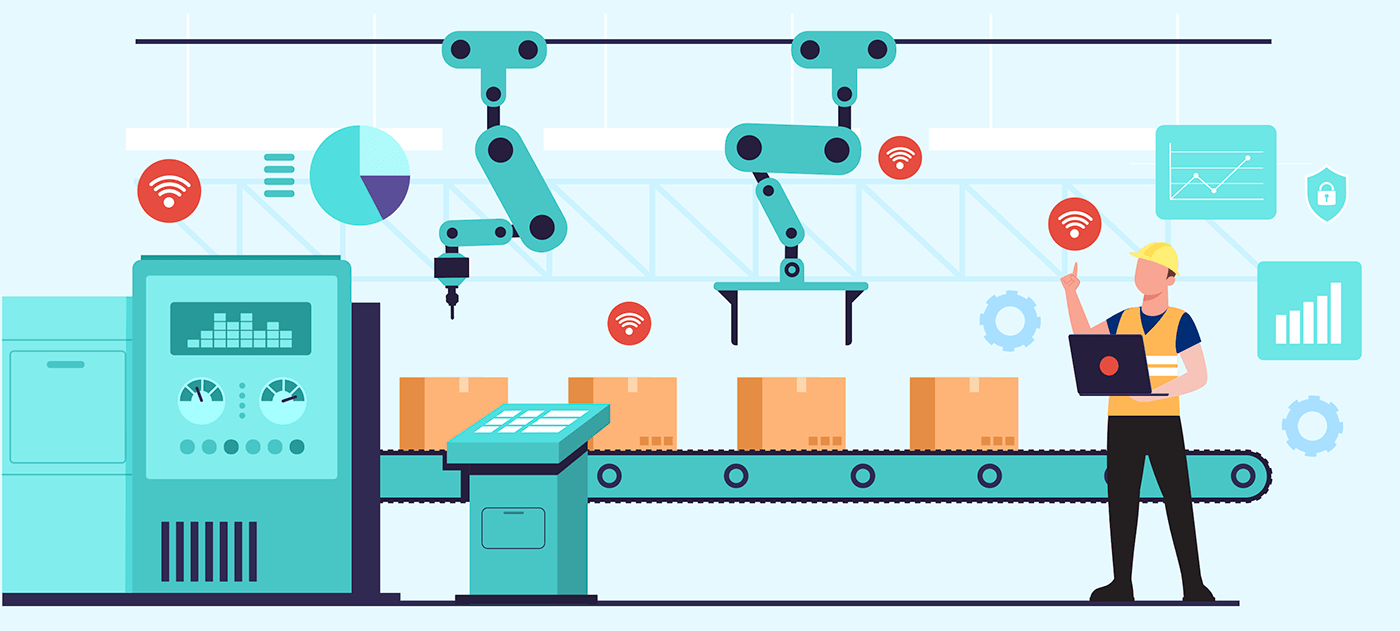 1. You Can Lower Your Costs of Operation
Business automation improves efficiency. It can cut down the time it takes to perform tedious tasks as well as minimize the chance of incorrect data input. By cutting down project time and eliminating the risk of having to correct mistakes, you can reduce your cost of labor. It also erases the need for hiring new staff. This way, the money you save can be used to grow your company or invest in your current staff.
2. It Cuts Out Repetitive Tasks
With business automation, you can cut recurring tasks from the daily agenda. Automation technology simplifies everyday tasks, like file transferring and social posting. This results in increased active work time and productivity. In addition, by removing monotony from your employees' daily workflow, they will remain interested, engaged, and efficient. It also prevents them from feeling overworked with tedious daily duties. Automating these repetitive tasks saves time and money while improving the employee experience!
3. You Will See a Decrease in Human Error
Depending on the task at hand, a mistake can have mild to crippling consequences. By removing the manual process of tasks like invoicing or bookkeeping, you can greatly reduce the chances of errors. Business automation streamlines your data input, provides greater organization, and cuts down the number of repetitive tasks where mistakes are especially frequent. This also gives you the ability to cross-reference and synchronize information across multiple databases. 
4. Business Automation Improves Team Accountability and Collaboration
Automation gives you a simple way to monitor your team's progress on each project. Send milestone updates, share recent files and data, and make sure that small tasks don't get lost in the shuffle. This optimizes workflows for both in-house and remote employees, keeping your processes streamlined and seamless. Automated tasks keep information organized and easily accessible so that your project—and your team—run smoothly.
5. You Will Gain Deeper Insights Into Your Business
Automated processes offer several solutions for internal tracking. See how much time goes into each project. Analyze data to see where you can correct inefficiency. View what resources are used to complete a task. Then, determine what can make your internal practices simpler and more effective. Clear insight helps you to standardize your business process for more consistent and reliable results.
Searching for a Business Automation Company?
LookFar Labs can help you to streamline and scale your business. We work to improve your efficiency through Solution Architecture. This begins with auditing your company's processes to pinpoint holes and inconsistencies. Our evaluation includes identifying areas that may benefit from automation. Additionally, we also locate reporting inaccuracies and outdated technology. Then, we craft your individualized solution with software and tools to optimize your current operations. Ready to get started? Call us at (504) 315-3150 or message us here on our website. We look forward to working with you and helping you reach your company goals.
Written by