LookFar Labs16 March 2018
3 Ways to Build & Track Attendee Engagement with an Event App
Here in New Orleans, we know a thing or two about creating memorable events. In a city where the good times roll all year long, there's never any shortage of festivals, conferences, or parties.
But when audiences have an endless array of events to choose from, how do you create an an experience that truly stands out? How can you not only engage your audience and make them want to keep coming back, year after year, but also track that engagement in order to continue improving your event?
We've worked with a number of local festivals and events over the years, building apps and integrating software that help event organizers do just that. Here are a few of our favorite ways to use apps and software to deliver a more memorable audience experience:
1. Let attendees build and share their schedule ahead of time.
When New Orleans Entrepreneur Week got its start in 2009, there were only six startups participating, with less than 100 people participating. The event has come a long way since then, drawing tens of thousands of people to downtown New Orleans each March.
As the event grew, so did the needs of the organizers, Idea Village. With so many speakers, stages, and community events around New Orleans under the main umbrella of NOEW, it is imperative that attendees have the opportunity to view their options and plan their schedule ahead of time.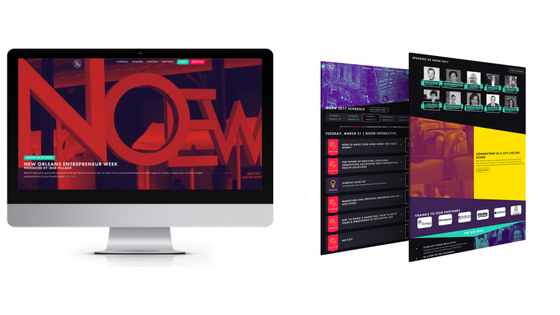 Leading up to the 2017 event, we designed and implemented a new website for NOEW, which integrates with Solomon Group's event management platform. Our re-design included a re-work of NOEW's existing branding, elevating the look and feel of the event, while micro-interactions throughout the site help keep the user engaged.
Attendees can now create an account on the website, RSVP to events, and build and share their schedule with other attendees. NOEW staff can easily access reports which show growth in the event over time, allowing them to discern larger trends in attendance and engagement.
2. Offer visitors a guided checklist so they don't miss a beat.
LUNA Fête, the annual holiday festival of light, art, and technology in New Orleans, wanted a better way to engage with and deliver information to their visitors. The event was created by the Arts Council New Orleans in 2014, transforming the existing landscape of downtown New Orleans into a magical wonderland of illuminated installations, digital sculptures, video-mapping projections, and art animated by technology.
The event is free and open to the public, spanning multiple city blocks, so in years past it was easy for visitors to miss some of the exhibits. LUNA Fête enlisted us to create a mobile app for the 2017 festivities, complete with a map and information about all of the exhibits, as well as a way for users to track which exhibits they had viewed. Visitors could also make a donation to Arts Council New Orleans and learn more about the event sponsors.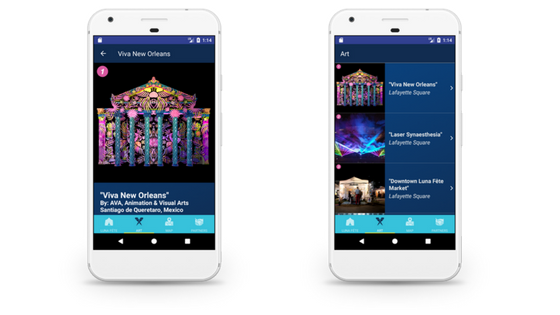 By using React Native, we were able to quickly deliver an app to both the App Store and Google Play that offered exactly the features that LUNA Fête needed to engage their audience more fully.
3. Give attendees an incentive to use hashtags.
The New Orleans Jazz & Heritage Foundation needed a way for visitors to their Crescent City Blues & BBQ Festival to vote on the different BBQ dishes provided by each vendor.
They wanted visitors to post photos and other messages in support of specific dishes via Twitter and Instagram, increasing the buzz during the event and giving those not in attendance a virtual "taste" of what they were missing out on.
Utilizing the social media APIs and real-time websocket communication, we were able to aggregate the hashtagged posts to tally votes for each dish, updating the NOJH staff dashboard in real-time.
Create an app that engages your event's audience.
While there are plenty of third party event apps available to help event organizers engage with their attendees, sometimes a custom solution is necessary.
If you're looking for a way to increase engagement with your audience via an app or software, check out our Build vs Buy guide, which explains the pros and cons of third party apps and custom developed software.
Like this post? Bookmark it on Pinterest: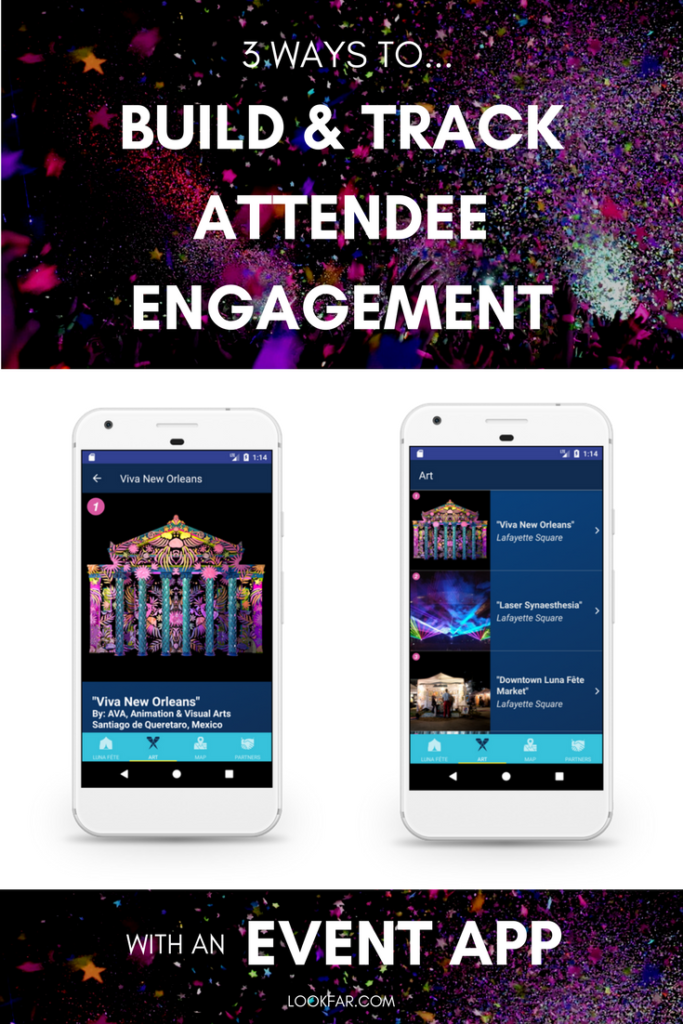 Written by