LookFar Ventures27 April 2017
Why Tech Transplants Come to New Orleans – and Why They Stay – PART 3
At last year's Collision Conference we asked 16 New Orleans tech industry leaders why they chose to put down roots in the Crescent City (check out their answers in Part 1 and Part 2). This year we're back with a fresh crop of tech-savvy founders. We're also working to build an interactive mapshowing where all of our #nolatech colleagues hail from. Feel free to drop your own detailed pin to let us know more about your own tech transplant (or tech native) story!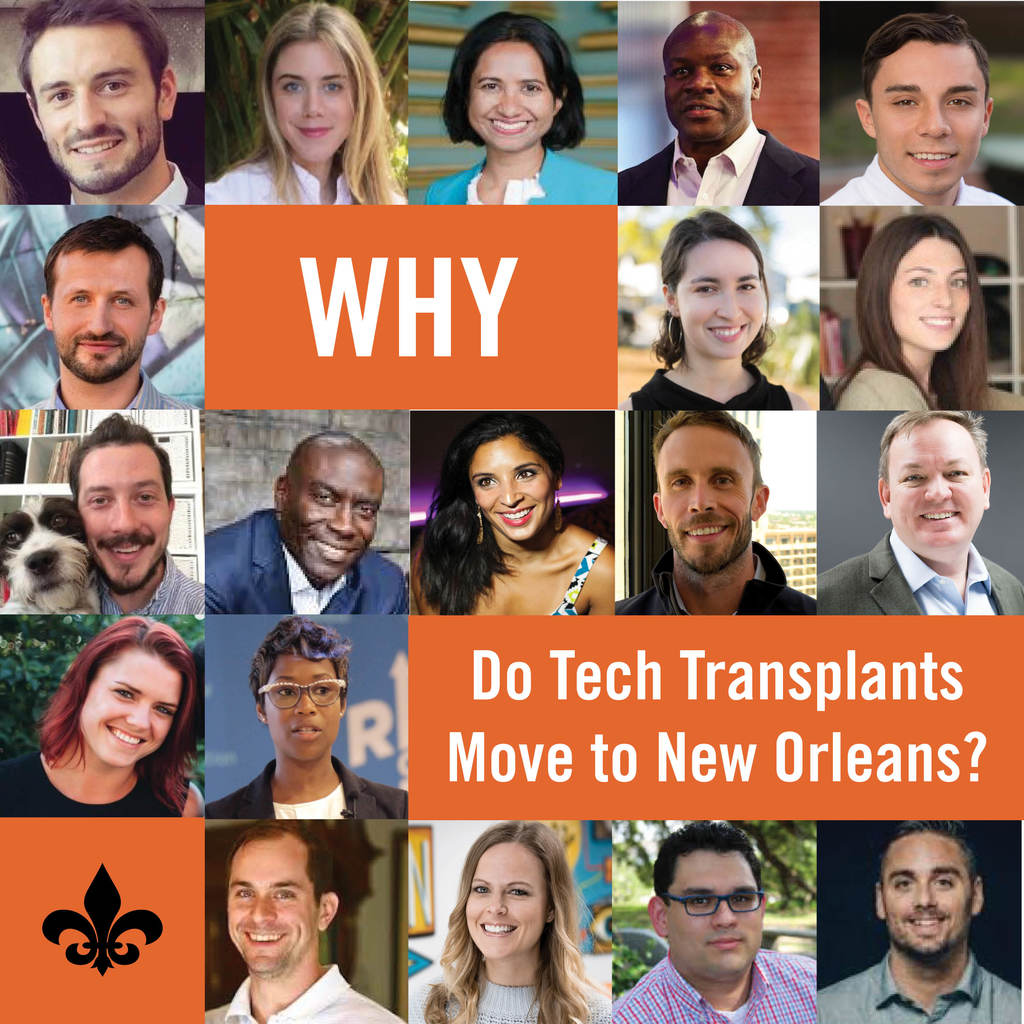 Aaron Gailmor, Founder/CEO of Super Eats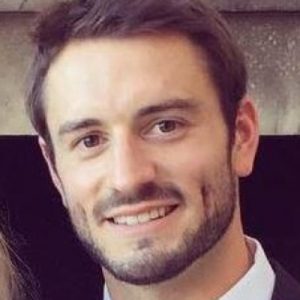 "I originally moved to New Orleans to be with my (now) fiancée, a New Orleanian since birth. It didn't take long for us to decide to move SuperEats' headquarters down as well. The community here rallies around its startups and truly wants them to succeed. People are not inward-looking and asking 'what can you do for ME?', they sincerely want to help.
As an example, shortly after moving, I started working in a fantastic co-working space called Launch Pad. I consider it a microcosm of New Orleans. The other members give me product feedback, taste test, fill out marketing surveys, and even dog sit for me when I bring my dog Bentley into the office and have to run out for a meeting.
Nola is known for celebrating – Mardi Gras being the obvious example – but it also celebrates its companies and entrepreneurs. As a snack brand, the fact that the food scene here is so unique and unparalleled was icing on the cake!"
Nicole Rock, Co-Founder of Magic Bank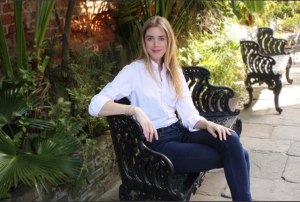 "Next week marks my one year anniversary of moving from The Big Apple to The Big Easy. I had heard that New Orleans was an amazing city to start a business in, due to the resources that were put in place after Katrina to help rebuild the city through entrepreneurship. Once I became involved with Launch Pad and The Idea Village, it was almost shocking to me how willing and excited people were to help our company, Magic Bank, grow. They offered their time, contacts, and energy to help bring us to the next level. What's uniquely special to New Orleans is that success seems to be looked at through a team eye – a success for one entrepreneur equals a success for the entire entrepreneurial community, which fuels this amazingly collaborative environment."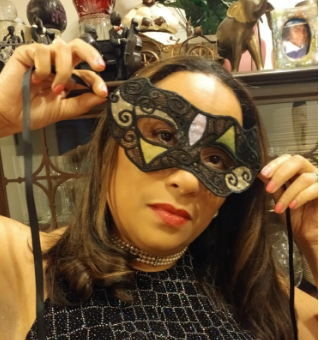 "For years, I ran a bricks and mortar company that helped moms collect unpaid child support.  A great company – $116 Billion industry.  Recently I decided that instead of helping 100 moms a month, I wanted to help thousands a month and I could only do that through tech.  I made a pivot and transformed it into a clicks and mortar, so I am now a tech start-up.  It's very exciting operating in this space.  It's no secret that the number of women who run tech companies hovers around 5%, but we are catching up and stats show that when venture-backed, women-owned tech companies bring in 12 percent higher revenue than ones owned by men.  My own company, for example, is launching this tech platform this summer and things are looking good for scaling not too far down the line.  I have New Orleans to thank for all of this.  It's essentially a mecca for all things tech and offers substantial resources, capital, and support for WIT.  Why New Orleans?  Do I need another reason??"
Julian Thomas, President of Tenbo Air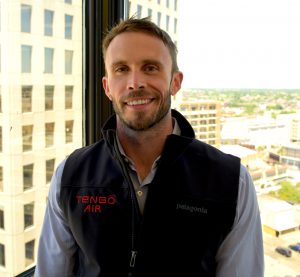 "Originally from Birmingham, Alabama, I ultimately decided to move to New Orleans after developing a passion for renewable energy during graduate school in Barcelona. After co-founding a solar integration company here in 2009, I recently took control of an unmanned aerial system (UAS) company that specializes in servicing aggregate, construction, and engineering firms in Louisiana. New Orleans is an ideal market for our company, due to its proximity to major transportation hubs, strong demand for coastal restoration efforts, and its rapidly expanding pool of talented technical professionals."
Leona Christie, Founder/CEO of Catalyst:Ed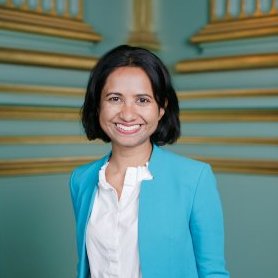 "I grew up in India and moved to the US a decade ago. My husband, daughter and I moved to New Orleans in 2014. After living in several cities across the country over the years, we were ready to put down our roots and were looking to move to a place which worked for us professionally, yet had a vibrant community and culture. "Warm weather" was a non-negotiable as well! New Orleans worked on all three counts.
I launched Catalyst:Ed in 2015, and New Orleans was a big reason why I felt compelled to do so. The education reform movement in the city had brought into sharp focus the need for a platform like Catalyst:Ed – and in the city's thriving entrepreneurial community and culture, I found the courage and support to pursue a crazy idea. Now, I can't imagine living anywhere else. In New Orleans, I've found my "soul city" and in its warm and crazy people, I've found my tribe."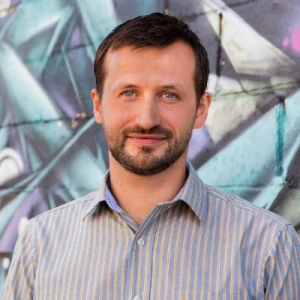 "I came from Haifa, Israel to the Gulf Coast, where my wife is from originally. We looked into several places in the south as potential places to start my current company, which provides machine learning and data analytics for precision medicine. The universities, health and life sciences companies at NOBIC, and welcoming community of New Orleans made it our first choice.
New Orleans is full of energy, and a lot of new infrastructure is being built as the ecosystem grows. There are a lot of interesting things going on everywhere, many entrepreneurs and ideas – it's exciting. In many ways, it reminds me of Haifa. It's not the biggest city, but it's unique in what it is."
Omar Morales, Founder/CEO of DayJibe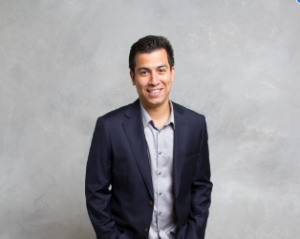 "New Orleans is the next great frontier for opportunity. It's where the older methods of energy extraction and refinement will merge with new technology. It's where hospitality, creativity, and music collide, and it's just an incredible place to live."
Flor Isabel Serna, Founder & Executive Director at Electric Girls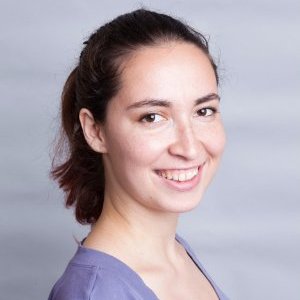 "I love the heat; I hate the cold. At the end of my senior year of high school, I was making my college decision entirely based on the forecast in each prospective city. New Orleans satisfied my meteorological needs and Loyola University gave me a fantastic scholarship to study Music Technology and Computer Science. During my senior year of college, I was charged with writing my honors thesis – naturally, I chose to research what had puzzled me the most about my experience in college – the lack of fellow women in my programs of study. Despite my love for academia, I became thoroughly frustrated with simply composing a synthesis of research, and asked my thesis adviser and university if I'd be permitted to develop a pilot program to actually attempt to solve the problems I was researching instead. Those problems pertained to elementary and middle school girls' perceptions of their capabilities in math and science. Loyola agreed, and Electric Girls was born. As Electric Girls became more entwined with New Orleans, particularly through 4.0 Schools, the Delta Regional Authority, LookFar, and eventually Propeller, it became very clear that New Orleans had accepted, welcomed, and developed my hunch, transforming it into something much larger than just an idea in my mind."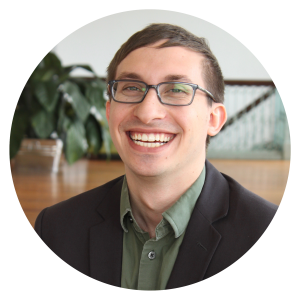 "Nowhere else could Online Optimism have grown like it has. For starters, the support level for entrepreneurs is immense. We actually skipped over a lot of the more frequently talked about, techie-oriented groups that helps new businesses like Idea Village or Hack Night our first couple years. Instead, we relied on the other, less start-up, more mom-and-pop shop groups dedicated to helping New Orleans small biz which were incredibly helpful. Organizations like Stay Local were instrumental in us meeting lots of other business owners during our first year. The perspectives that other business owners can provide to a new entrepreneur were essential in us thriving. The intangibles that are harder to measure have also made a significant impact. New Orleanians have a perseverance, an entrepreneurial spirit, and yes, a bit of optimism – all attributes that every new company will need to survive."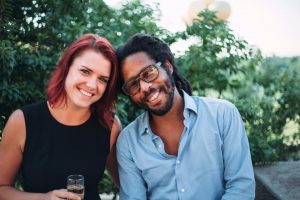 "We moved our business from downtown Los Angeles to New Orleans at the beginning of 2016, having fallen in love with the city after what was supposed to just be a long weekend! We had no idea quite how much support there is and the resources that are available here for young businesses and we have had the chance to grow so much as a result. We've worked closely with The Urban League and The Idea Village, pitched at two events in NOEW this year and are now joining the Incubator program at the LEH. New Orleans has been amazing for our business, and we're excited to be creating jobs locally for more young designers in the industrial design industry, as well as developing the creative hub of innovators and entrepreneurs in the city!"
Bernardo Espinosa, Data Scientist at The Data Center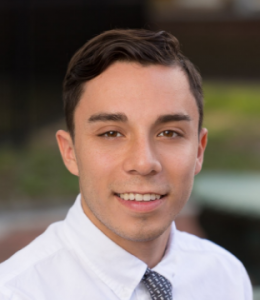 "For any young professional, making the "correct" career choice out of undergrad can be an overwhelming task. When you face that decision, it can sometimes feel as if you are deciding on a work over life imbalance or between somewhat constrictive career paths – but New Orleans makes this easier. People down here in the city's startup and tech community are so open and ready to listen or collaborate on side-projects that it encourages exploration and learning by trial and error. Mix that with a vibrant culture that provides every opportunity to find fun things to do, and you've got a cool place to call home and grow any entrepreneurial ambitions."
Want to add your voice to our growing list of tech contributors? Both transplants and New Orleans lifers can contact Jillian Kossman to learn more about what we're looking for. In the meantime, drop your pin on our interactive map by clicking the "additions" tab, then adding a detailed pin.
Written by