LookFar Ventures12 January 2017
The Best Money Can't Buy: Venture for America in New Orleans
"If Wall Street is the best money can buy, we're the best money can't buy." – Jason Wu, 2015 Venture for America Fellow
Gather 'round and let's talk talent.
Growing a team is simultaneously very difficult and very important. Hiring the right employees can chart a company's course to future success or doom it to early implosion. Complicating this factor is the fact that very few entrepreneurs have an extensive background in human resources. The result: panicked absorption of industry wisdom, endless coffee-shop interviews, and probably a decent amount of cold sweat.
Fortunately, you're in New Orleans (or 16 other cities), and you've got a direct line to a hiring pool of young, low-cost but highly-qualified developers, designers, PMs, managers, analysts, marketers, salespeople, and all-around hustlers.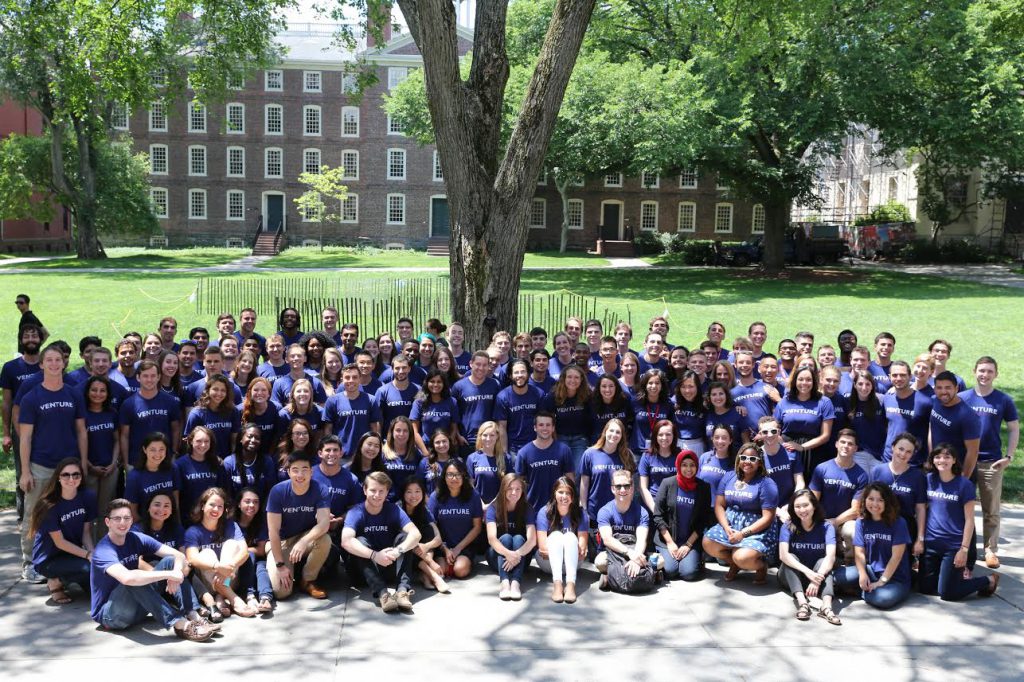 It's called Venture for America. 
What is Venture For America?
You have probably heard of Teach For America – a two-year program in which recent college grads take on teaching positions in challenging school districts. Venture for America takes a similar approach, helping revitalize cities by injecting their economy with young talent. The two-year program is now in 17 metro areas, with more than 300 participating companies.
VFA's goal is ambitious and two-pronged. First, the program seeks to educate our country's most promising grads by restoring a culture of value creation as a measurement for achievement and apprenticeship as a means of education. 
Second, by infusing growing ecosystems with outside talent, VFA aims to help budding startup cities – such as New Orleans, Birmingham, and Detroit – establish themselves as new entrepreneurial hubs. With an acceptance rate of 10%, VFA accepts only the most qualified young graduates and provides five weeks of extensive training in hard and soft skills to prepare them for the unique challenges of working at a high-growth startup.
VFA Fellows are grads from the nation's top schools including Harvard, Yale, Columbia, Cornell, U Penn, Johns Hopkins, Vanderbilt, Brown, Dartmouth, and many more. They are driven by value creation and strive to create opportunities for their communities. Many of them have a desire to become entrepreneurs themselves and so are interested in getting first-hand experience at a young startup. They are self-starters, many having founded a team, club, or company in college, while balancing school, work, internships, and side projects.
Most importantly, they have proven themselves to act in a manner that aligns with the VFA credo:
My career is a choice that indicates my values

There is no courage without risk

Value creation is how I measure achievement

I will create opportunity for myself and others

I will act with integrity in all things
Fellows possess a range of skills, and have worked as Developers, Hardware Engineers, Product Managers, Business Analysts, Business Developers, Marketers, Managers, Designers, Educators, and many other roles. They work for both nonprofit and for-profit organizations. They have aided in strategic growth, financial planning, event planning, hiring, content creation, and much, much more. If you can think of a distinct business need at a young startup, there's a pretty good chance that at least one Fellow has filled it.
VFA Fellows in New Orleans
The Big Easy was one of three original VFA cities and remains one of the most sought after in the entire program (for reasons that are obvious to us here at LookFar). Since 2012, over 50 Fellows have been placed at companies in New Orleans. This number includes 19 currently active Fellows and 13 alums who have chosen to remain and work in the city.

Finding Fellows interested in New Orleans has never been a serious challenge. But we want to keep momentum high, both for VFA, and for the New Orleans startup community as a whole.
Truly unique among Southern cities, New Orleans has long proven to be a magnet for young, ambitious transplants. Culture is a huge draw for adventurous VFAs, in addition to the opportunities for social entrepreneurship. These young women and men are looking for compelling positions where they can create real value.
If you're working with a local startup and are interested in bringing on a Fellow, I'd heavily encourage you to take a look at the bottom of this article to see what you need to do to get the process started.
Fellows have already been doing some incredible things around the city. But don't take my (admittedly biased) word for it – local companies love their VFAs.
NOLATech Talks
"I am over-the-moon working with our VFA Fellow, Amanda Tien. Three years into our work, I knew we needed to take the next step in how we communicated our story. Amanda stepped in last summer and already spearheaded the re-building of our brand, as well as the overhaul of our website. It is awesome when supporters email to tell you how on-point your newsletter is or that they love your new website. " – Aaron Walker, Camelback Ventures

"zlien has brought on six VFA Fellows over the past three years, and the company has grown significantly with each new addition. The program sources ambitious and highly capable young professionals who can make an immediate positive impact for any growing company. We've had Fellows join each of our sales, marketing, and customer success teams, and each of these teams is in a much better place today as a result of those Fellows. I would highly recommend the VFA program to any growing company." – Martin Roth, zlien 

"VFA has been an excellent tool for recruiting top talent to rasa.io. We wouldn't have been able to find qualified people to fill our main compay roles without it. Our Fellows have lead product development, product direction, and project execution as well as worked in software development." – Christian Britto, rasa.io
Outside the Office
Even beyond their duties at their companies, Fellows are helping guide New Orleans' progress toward becoming a national startup hub.
City as a Startup (CaaS) is VFA's Fellow-led conference. Now in its third year, the conference is coming to New Orleans. The conference will take place on March 20th in collaboration with New Orleans Entrepreneurship Week.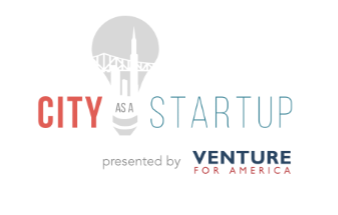 This year's theme is "How do we innovate and drive inclusive growth while honoring the people of New Orleans, past and present?" This has been a hot topic as of late, with Propeller Executive Director Andrea Chen the latest to speak out about racial and income disparities that still permeate the NOLA business community. Speakers and panels of Fellows, entrepreneurs, and city leaders will explore this topic with a keynote anchored by Leslie Miley, former director of engineering at Slack and Twitter.
How to Get Involved
Submit your company between now and April, when pitching and interviews begin. The process includes providing a written description of your company and role(s) available, pitching to and receiving pitches from candidates while evaluating their resumes and bios, phone and Skype interviews, and in-person interviews.
Fellows will begin their five weeks of extensive training in June and July, and most Fellows move and begin their jobs in August.
I'm also a fellow, now in my second year with LookFar. After growing up on the Northshore I decided to return to New Orleans to be a part of the economic renaissance that has been blossoming in the past five years. I'm happy to speak with you further to help you determine if a VFA Fellow might be a good fit for your company. Email me at ameeks@lookfar.com.
Written by