LookFar Ventures15 December 2016
The Startup South: Emerging Hubs in Chattanooga, Nashville, Little Rock, and Miami
The Southeast is Starting Up. And Specializing.
Founders in the Southeast can be forgiven for occasionally feeling like the forgotten children of the tech world. After all, they're hustling, they're innovating, but their startup grind is taking place in ecosystems that fly well under the radar of media, investors, and other entrepreneurs.
This goes double for ventures located outside the obvious Southern startup hubs in Atlanta, The Triangle, and Austin. Austin alone receives 13% of all Southern venture capital, so it's not hard to see why it often outshines less-funded neighbors. Consequently, lower profile tech cities in the Southeast often run up against scale-busting limitations in their ecosystems.
But for at least some cities, that's changing.
New hubs are on the rise, and some have already begun to specialize. Like Boston for education or Los Angeles for aerospace, Southern cities like Little Rock and Nashville are quickly establishing themselves as clusters for emerging industries. Chattanooga specifically is a perfect case study in the recipe for a small city to begin building a national reputation.
Chattanooga, Tennessee: Logistics and Supply Chain

2013: Supply Hog raises $2.5M in seed funding
2014: Access America Transport sells to Coyote Logistics for a reported $125M
March 2016: $30M FedEx distribution center announced for 2017 launch
July 2016: Dynamo Accelerator announces first cohort of 10 startups
August 2016: Volkswagen supplier Chattanooga Seating Systems announces $5.4M expansion
September 2016: Lamp Post Ventures closes $18M Dynamo Fund for both accelerator companies and other logistics startups
October 2016: Two Dynamo cohort companies relocate to Chattanooga, while another opens an American HQ in the city

 
Ingredient 1: Established Business Community
Even at first blush, Chattanooga seems like a natural fit for the logistics and supply chain space. For one, it's surrounded by national shipping hubs. Memphis is a top-10 US rail center, led the nation in cargo throughput and constitutes the 4th busiest inland port in America. It's also located within six hours of both FedEx (based in Memphis) and UPS (based in Atlanta). And, as we learned in 3rd Grade geography, Tennessee borders more states than any other.
Because of these geographic advantages Chattanooga has attracted some enormous manufacturers and distributors. It's the home of a major Volkswagen assembly and sourcing plant, a regional Amazon distribution center, and a planned $30M FedEx ground distribution center.
Ingredient 2: Local Government Support
Chattanooga was the first (yes, really) American city to have a citywide fiber internet network (there is an incredible story behind their fight to get it) capable of gigabit-per second speeds. When you're dealing with huge, corporate software platforms handling millions of moving parts, speed counts. By investing heavily in digital infrastructure, Chattanooga gave itself the ability to punch way, way beyond its small-city weight class. Sidenote: municipal fiber has also helped to attract many 3D printing startups, including ultra-ambitious Branch.
Nooga has also worked hard to share these stories on a national level in a masterful game of city-level PR. Tech leaders in the city have made a considerable effort toward creating a unified narrative for Chattanooga as a startup city, and have invested both time and money into getting the word out.
Ingredient 3: Major Exit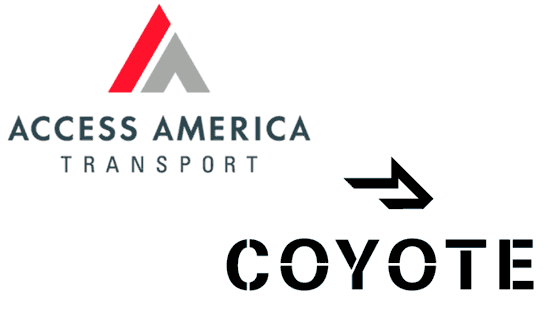 The most recent startup to fully realize the Gig City's potential was Access America Transport. Founded in 2002, Access America would expand to nine cities and employ a workforce of well over 1,000 en route to its 2014 acquisition by Coyote Logistics, a deal that one source pegged at $125M. Significant exits like this not only promote regional confidence in local startups, they also fertilize the region with cash. Exiting leadership often start new ventures or use their influx of cash as angel investments at other industry startups.
Ingredient 4: Accelerator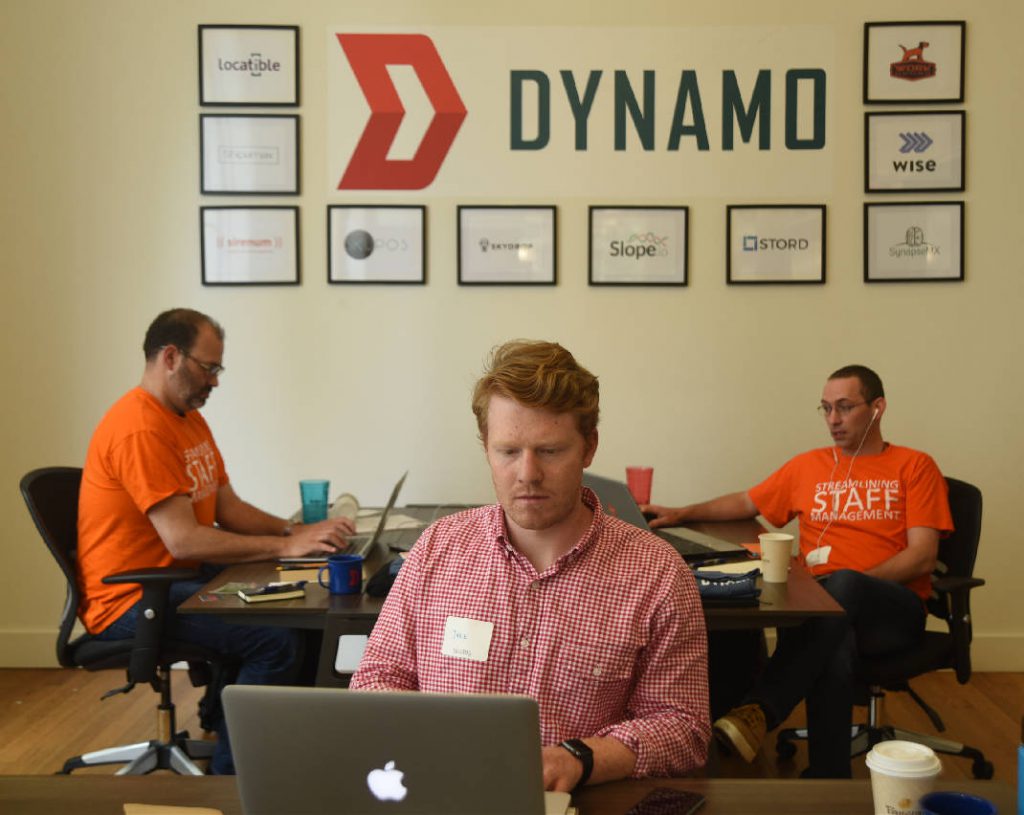 Access America Transport's landmark exit was the driving force behind Chattanooga's new Dynamo Accelerator. Helmed by the team that led Access America, it's an accelerator focusing exclusively on shipping and logistics businesses.
Dynamo's inaugural class is comprised of 10 startups, both local and international. Two of these companies, San Francisco's Skupos and Des Moines' Workhound, recently elected to relocate for good after completing the accelerator. Irish company Locatible also plans to open a North American HQ in Chattanooga.
Ingredient 5: Capital
In September of 2016 Dynamo raised $18M – 50% more than their original goal – to fund early stage logistics and trucking companies. The round was led by local VC firm Lamp Post Ventures.
"We want Chattanooga to be the best place in the world to start a logistics company," said Alling, former CEO of Access America Transport and general partner of Lamp Post Ventures. "An important part of that mission is being a source of capital for the the most innovative companies in the transportation and logistics industry."
The fund's first investment was in a California-based trucking company. Could it one day be possible that logistics companies around the globe seek out Chattanooga for their seed or angel money?
Put it all together
The funding, the relocations, the corporate support – everything is clicking into place for tech companies in Chattanooga. While the Scenic City has a long way to go before it challenges goliaths such as New York, Atlanta, or (of course) San Francisco, it's well on its way toward becoming an epicenter for entrepreneurial activity in the Southeast.

Little Rock, Arkansas: FinTech

February 2015: Gov. Asa Hutchinson signs measure requiring public and charter high schools to offer classes in computer science
December 2015: FIS and the Venture Center partner to launch the FinTech Accelerator
August 2016: Bear State Bank partners with two cohort startups
August 2016: FIS and Gov. Asa Hutchinson commit to extending FinTech Accelerator until 2018
Little Rock is the home of a steadily advancing startup scene based largely around the VC FinTech Accelerator. It's not exactly the most creative name for a fintech accelerator, but it is helping Little Rock attract and retain startups that might otherwise choose to settle in New York or Atlanta. The accelerator is a public/private partnership between The Venture Center – a local incubator and a driving force in the Arkansas entrepreneurial environment – state government, and financial giant FIS. Startups that manage to secure a spot in the accelerator can expect $50K in initial funding with the potential to secure more and, just as importantly, direct access to the program's wide network of partner companies.
While the Accelerator is only in its first year of full operation, early signs are promising. Two accelerator companies, LumoXChange and Monotto, have partnered with Arkansas Bear State Bank after completing the program, with the former also making the decision to permanently relocate to Little Rock. The recent opening of Little Rock Tech Park, which announced its first tenants in early 2016, has also given Arkansas entrepreneurs a physical gathering and networking point. These victories, and the Venture Center's positive track record, have been enough to secure the program committed funds from FIS and the Arkansas Governer's office through at least 2018.
Nashville, Tennessee: Healthcare IT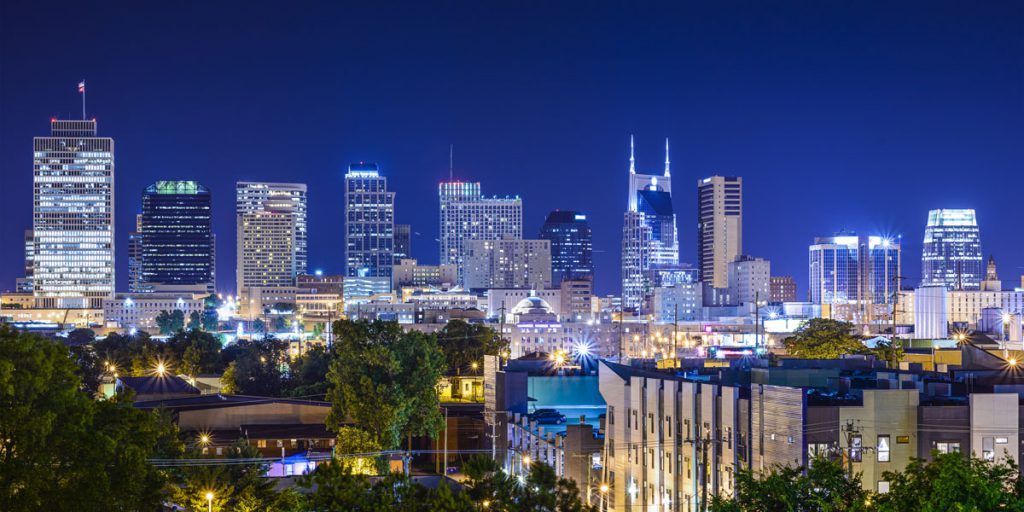 September 2015: Emdeon rebrands as Change Healthcare after purchasing the startup for $135M
January 2016: Jumpstart Foundry transitions from an accelerator model to become a healthcare-focused seed stage fund. Their 46 companies have raised more than $31M
May 2016: Nashville hosts Google for Entrepreneurs in Health Tech Exchange
June 2016: Change Healthcare merges with San Francisco-based McKesson Corp's IT unit
Healthcare IT has steadily become a key driver of the Music City's economy over the past several years. As the hometown of Hospital Corporation of America (HCA), one of the country's largest hospital operation companies, Saint Thomas Health, Community Health Systems and Vanderbilt Medical Center, Nashville has always been known as a city punching above its weight when it comes to healthcare related jobs and large companies.
Nashville's immediate access to enormous healthcare systems, and the experienced personnel that staff them, has translated to soaring growth in the field. HIT businesses in Nashville have seen economic output expand 27% from 2010 to 2014, while sector jobs grew 15.4%.
2016 alone saw incredible investment activity for health startups in Nashville. The wider industry had at least eleven major rounds in 2016, contributing more than $120M to the ecosystem. Between current momentum and existing advantages, Nashville seems poised to emerge as a national hub for health tech in general and HIT in particular; whether they make good on this promise largely depends on the city's ability to outcompete peer cities (of which there are many), especially in terms of cultivating and retaining tech talent.
Miami: International Gateway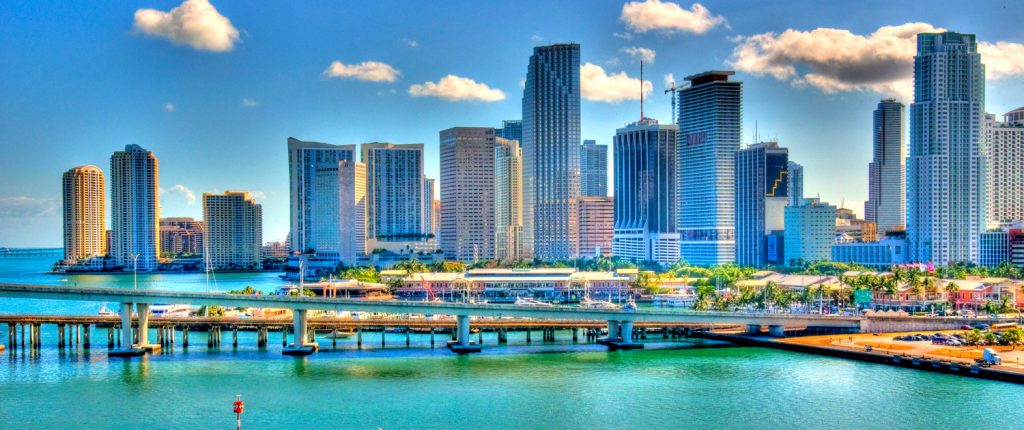 July 2015: Rokk3r Labs secures $5M in new funding and announces planned expansions in South America and Africa
December 2015: Florida International University partners with StartUp Cuba to produce InCubando, a Summer business education program for young Cuban entrepreneurs
February 2015: Latin America-facing banking platform Yellow Pepper raises $19M Series C
September 2016: Spanish-language telehealth startup MediConecta raises a $1.2M Angel round
There is a perception that Silicon Valley investors are reticent to invest in startups that they cannot drive to. Miami has no such problem. As one of our country's most diverse metros, and a major vacation destination for Europeans, Miami is making a name for itself as a place where internationally-focused startups can make inroads either into or beyond US markets.
A big part of this advantage stems from Miami's cosmopolitan identity. Unique among large cities, Miami's population is 70% Hispanic or Latino and 19% black. Geographical proximity – and a very highly qualified bilingual workforce – makes Miami an obvious base camp for companies hoping to reach into Latin America or the Caribbean; Citibank, Oracle, Sony Music, Visa, Facebook, and Google have all elected to set up regional headquarters in the city. On top of that, you have Miami International Airport. MIA is a top-10 US airport in terms of bulk passenger traffic, but when you focus on strictly international travel, it plays second fiddle only to JFK in New York.
So it's small wonder that Miami is rapidly becoming a hotbed of international startup activity. Startup builder Rokk3r Labs is perhaps the most obvious figurehead of this development; the company is headquartered in Miami, but maintains further offices in Colombia, London, and New York. A recent fundraise may also soon see them make good on further expansions into Africa and Latin America. Programs such as Incubando also solidify Miami's international status; the 6-week Summer program is a collaboration between Florida International University and StartUp Cuba, and takes young Cuban entrepreneurs through a startup crash course at FIU. Finally, let's look at where the pedal hits the metaphorical metal. 2016 was a solid year for internationally-focused companies in Miami; startups including Latin Everywhere, LugLoc, MediaConecta, TiendaMIA.com, and Clasificados all raised rounds over the past 12 months. JetSmarter just raised $105M at a $1.5B valuation, forcing us to edit our Southern unicorn map yet again.
As we move into 2017, Miami represents one of the more intriguing young Southern hubs. The city's demographics and other inherent advantages have given it unrivalled access to both Latin American and newly available Cuban markets. However, while Miami seems to be trending upward, US policy changes could easily dent momentum. Watching these storylines will be an SSR priority through the new year.
What's Next?
As impressive as these four ecosystems are, they're only the spearhead of the startup South. Emerging cities such as Greenville, Jackson, Oxford, and Huntsville have all been quietly making strides to catch up with their accelerating neighbors. And of course, we're not forgetting New Orleans; expect to see a full breakdown of promising verticals in the Big Easy in the coming weeks. NOLA is showing recently that it has the tools needed to succeed on a national level. 
However, Southern cities face a myriad of challenges, ranging from a shortage in tech talent to the ongoing fight for greater industry diversity. It makes for a volatile, but promising mix – and incidentally, one that's a hell of a lot of fun to cover. We hope you'll subscribe to LookFar's Southern Startup Report to keep up with what promises to be a fascinating 2017!
Written by