LookFar Labs12 May 2016
Getting the Most Out of a Tech Conference: Our Collision 2016
The Tech World Meets in New Orleans Now
Months before the craziness of Collision – before the speakers, booths, and startups converged on New Orleans- we heard that one of the world's biggest technology conferences was headed to our city.
Of course we were going to jump in and participate, but how?
Our team spent countless hours brainstorming ideas of how to produce the most valuable content and how to generate the most interest in our event. The bill was bubbling with A-list speakers presenting rich and relevant topics. There were – literally – startups for days. And we were a local company, whom the majority of the attendees had never heard of…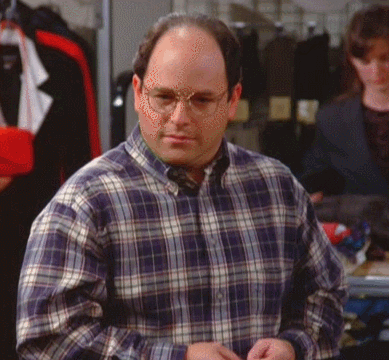 Let's just say that there was a lot of pressure to perform.
Ultimately, we decided to go with our silver bullet, custom-tailored workshops. Typically, our workshops run for 3-4 hours, but we only had 4 hours, and we wanted to reach more than a handful of companies. So, we settled on hour-long workshops with a goal of meeting with 8 startups.
Now, Collision is a conference centered on short form content, so this was a bit of an anomaly. We weren't sure whether startups would want to dedicate so much time to little ol' LookFar, when there was a "hot potato" rotation of must-see interviews, pitch competitions, and fireside chats. But, when the sign-ups started rolling in by the dozens, we knew that we had sparked interest.
The companies signing up were all impressive, and we had to narrow it down to only 8. Again, our team spent hours analyzing founders' backgrounds, business models, funding stages, and most importantly, current needs. There were 4 tracks that entrepreneurs could choose to focus on for their workshop: back-end development, user experience & design, customer acquisition, and investment prep. We ended up with a phenomenal mix of startups.
A team of LookFarians and partner experts were matched up with the startups based on the composition of the workshop. This was the first time that we had teamed up with experts from outside of LookFar for workshops, and it was a huge success, as well as a ton of fun! A huge thank you shout-out to Sean Carrigan, Crystal McDonald, Tarik Sultan, Staacy Cannon, Courtney Williams, Jon Atkinson, Kristen McEntyre, Kenny Rubenstein, and Sheena Allen.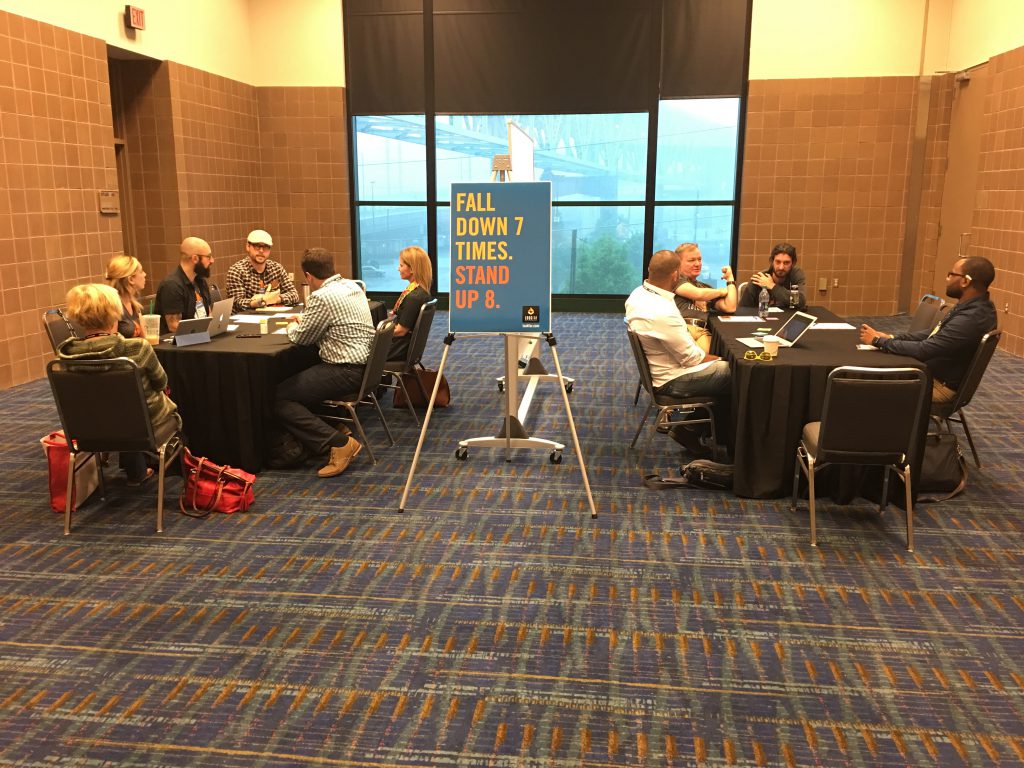 We received resoundingly positive feedback from each of the participating startups. They appreciated the longer format, and they felt that they walked away with specific, actionable advice for their businesses. Mission accomplished.
But what exactly made this work? We've taken some time, and found four points that we really think made the workshops tick. So if you're curious about what it might take to plan out an event next year, we've got some advice.
Making Your Own Collision Event
1. Find a Way to Stand Out from the Crowd…
Collision 2016 attendees weren't exactly starved for valuable opportunities. It's not easy to grab attention when you're competing with Chris Sacca, or with the giant, phone-controlled claw game that Braintree hauled in for the event.
Our solution? Go long.
So, Pretty much all Collision events are quick, rapid-fire affairs. Even marquis speakers rush on and off the stage, and the other mentor sessions at the conference – those run by Collision and staffed by attending superstars – only lasted fifteen minutes. We didn't have the name value or the investor firepower to cut through all that competition, so we opted to completely change up our event's format to give participants a full hour with their team.
As a relative unknown at a big conference, you're going to have to find a value proposition that sets you apart from bigger players. For us, that meant setting a completely different pace from the rest of the conference.
2. …But Don't Forget the Value Proposition
We had some moments where we weren't entirely sure if we were going to stick with the workshop model. It's easy to start second-guessing when similar events or companies appear. Ultimately, though, we made the decision to stay the course.
Now, if we're being entirely honest, this was partly because we were short on time.
Beyond that though, we made the call because the workshops gave us a chance to do what we're good at: talk directly with founders to provide targeted advice. It's one of the things we do daily as a company. We could have switched up and put on a completely unique event, but the original model let us draw on our strengths – and those of our partners – and offer startups a legitimately valuable experience.
3. Have a Plan For High Traffic
Even if you have a relatively small event, this is Collision that we're talking about. A promotional email from the organizing team can easily reach thousands of engaged readers. Depending on what you're offering, this can translate into a lot of interest routed your way. We wound up with a flood of applicants – all of them very well-qualified – vying for an extremely limited number of spots. While we weren't expecting the numbers that we saw, we did have a selection system in place (see Point 4) and were able to handle the process with a minimum of overtime and panic. If you're planning on making the jump next year, get ready – Collision brings the heat.
4. Do Your Homework
About that selection process.
The main reason we had a relatively easy time picking 8 companies out of the superb crowd that applied is that we largely already knew who we wanted to work with. The weeks prior to Collision were spent, in part, crawling through enormous spreadsheets to highlight the companies that we considered to be the creme de la creme of Collision. Getting started early gave us time to target our promotion, catch early interest by engaging with startups on social media, and made a very difficult decision seem easy when the applications actually rolled in. This kind of preparation is labor-intensive, but it helps tighten up an event long before it runs, and it cuts down on panicked, eleventh-hour decisions.
We cannot say enough good things about our experience at Collision
From the pub crawls to the content, it was a unique and enriching conference. The people that it rallied on both the presenter and the attendee sides were top-notch. And, it genuinely seems to have made a real impact on the community here in New Orleans.
Can't wait to do it all again next year!
Written by