LookFar Labs15 September 2021
The Role of a Product Design Company in App Development
In terms of app development, product design covers many functions and purposes. This includes interface design, user experience research, and aesthetic design. The goal of your product's design, whether it is for web or mobile app development, is to attract and capture user engagement. With the aid of a product design company, you can drive the success of your application! Let's look at the role of product design and how it can benefit your app development.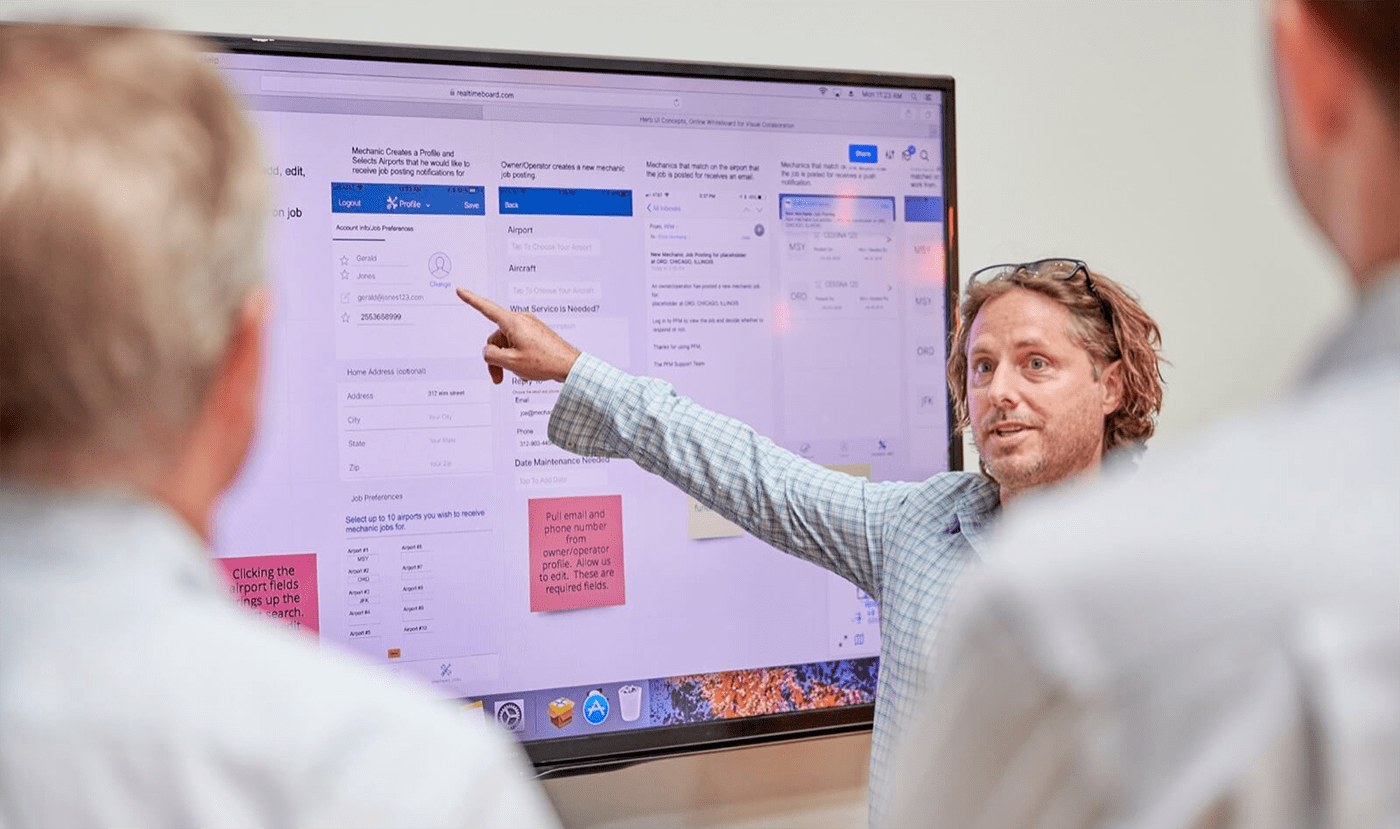 The Benefits of a Product Design Company
Product design goes hand-in-hand with app development by making it obvious to the end-user how and when to use each functionality. And then, when the user engages with a functionality, the design makes the experience more enjoyable. While these two processes are often worked on simultaneously, they are separate entities. Product design starts in the research stages of product development. A product designer or team of designers works to identify problems, challenges, or opportunities in the market. This allows you to develop solutions that your product can solve for your target user. 
Product designers follow the "design thinking" process. This incorporates finding a relevant problem(s) for the user, conducting research, developing a product that solves the issue(s), and then testing the application prototype. A designer's influence during the early stages of app development can impact the usability testing of the product. Their role is to make sure that the application carries out the purpose of solving the end-user's problem. Then, the product designer's findings become implemented into production in the UX and UI design process. A UI specialist will create responsive and intuitive app design within the user interface. The UX professional will ensure that the design pushes long-term interaction with the user by anticipating all successes and pain points during the user experience.
Smooth incorporation of both app development and product design requires a comprehensive understanding of each side's goals. A product design company ensures that your design and its usability are aesthetically pleasing and functional while remaining centered on both the business and the user. Through market and user research, the designer can make the most informed decisions and design choices. Your business may have started to concept out a new application through wireframes. A product design company can help you test whether your wireframes resonate with end-users and are going to be functional across different platforms. This research will likely pay for itself several times over.
Our Product Design Process
At LookFar Labs, there are two key parts of our product design process: definition and design. We begin by defining the needs and purpose of your application. Then, we dive into designing a beautifully aesthetic and fluidly functional app customized to each client. Different projects require varying techniques and skill sets that are dependent upon the client's objectives and budget. We work closely with you to ensure success. 
Our team comprises designers, product and project managers, and strategists. Through collaboration and constant communication, we develop a product that meets your expectations and your end-users' goals—for both web and mobile applications. When we work with partners in the idea stage, we provide you with wireframes, user flows, and craft the user experience from start to finish. This is all guided by your feedback and interactions so that we can deliver the utmost satisfaction in the final product.

Finding the Right Product Design Company
LookFar Labs is the product design company you need to complete a product that not only looks beautiful but also runs seamlessly. Whether you are just beginning or looking to improve upon an existing product, our team is equipped to help you. We can work with you to define your product, your user personas, and your content strategy. Or, we can simply hone what's already been established. If you are looking to augment an already existing design team, we are happy to have our team members work alongside your internal team members. If you need expertise and flexibility, then LookFar Labs is a perfect fit. We're ready when you are! Call us today at 504-315-3150 or send us a message and let us know more about your product goals. We can't wait to get started with you!
Written by